Blog
Keeping you up-to-date with Probate, Estate Administration, Wills industry news….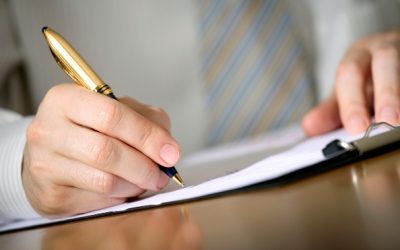 How Does a Caveat Affect a Probate Application? To manage the affairs of...
C Hardman (Executor)
"Well informed, helpful and efficient throughout the whole probate journey. I was particularly impressed by the speed of response when I had questions"
V Garner (Executor)
"Thank you for dealing with the probate so efficiently. I would not hesitate to recommend your services in the future."
J Jackson (Executor)
"It has been my absolute pleasure to have met Michael and for him to act on my behalf, a wonderful, professional,  caring person whose services I would recommend to anyone."
Peter Nash/Paula Cranmer (Executors)
"I would recommend Laurelo to anyone who needs good and sensible advice about the probate process at a very reasonable price."
A Wilson (Executor)
"I wouldn't hesitate in recommending Laurelo in what, at the outset felt like a daunting task, but in reality once explained to us and the burden of completing the forms taken away and completed by a professional the process was seamless."
Lorri Turner Senior Manager (Herongate Wood)
"I have always found Michael at Laurelo to be engaging, honest and supportive of the customers needs. The offer of a home visit to see clients within their own familiar surroundings further supports this. I have no difficulty in recommending their services."
G Perrett Will Protect Ltd & Executor
"Michael's professionalism and knowledge of every aspect of probate is only matched by his sensitivity and patience. He instinctively knows what to say and when to say it and I am so grateful to him for helping me navigate the most difficult period of my life so far safe in the knowledge that I could simply "park" this part of the process and leave it with him to "sort out"."
K Whittle (Executor)
"They provided a professional and emphatic approach and took all the stress away from dealing with probate. Filing the forms very promptly and the whole process was dealt with in just over a month. I would highly recommend and I again thank them for their help."
Mr. A Browne (Executor)
"The pricing point is good and in line with a few others, we found however for the service we received I do not think we could have put a price on it.
We would wholeheartedly recommend Michael and his team."
John F Smith (Executor)
"I was most satisfied with the service he provided, and his gentle and considerate manner was most comforting at a difficult time in my life."
Robert Evans (Executor)
"I just wanted to express my sincere thanks to Michael for the way in which he managed the probate arrangements at what was a very difficult time for myself and the family. Whilst always professional and efficient he was very sensitive and supportive - explaining things clearly and making the whole process (which was totally new to us) that much more straightforward. It took a load off our minds and he progressed things really quickly Thank you"
Here at Laurelo, we're committed to our clients and their path to probate
Here at Laurelo, we're committed to our clients and their path to probate